---
In the late 60s, one of the hottest TV shows running was ADAM-12 featuring two young police officers on patrol in Los Angeles. By today's standards it was a very mild drama with a bit of humor thrown in. No blood, guts or senseless violence, and chase scenes were rare. Below is a scene from that show with the starring car.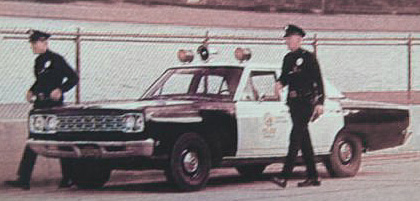 Anyway, Tom has built a masterful replica of the car that has to be seen to be believed. Hopefully, Tom will have some time to send us some detailed info on this great model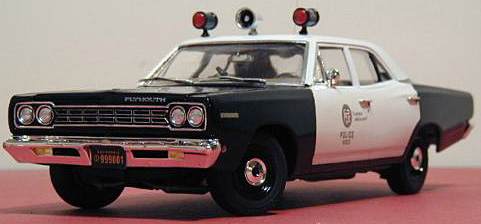 Is this a work of art or what???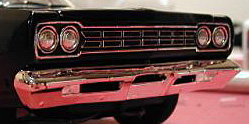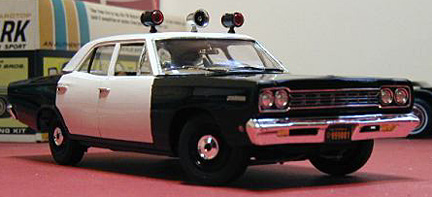 This beauty looks great from any angle.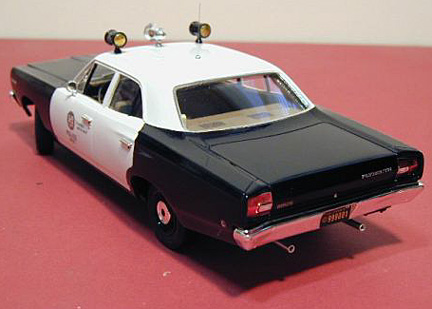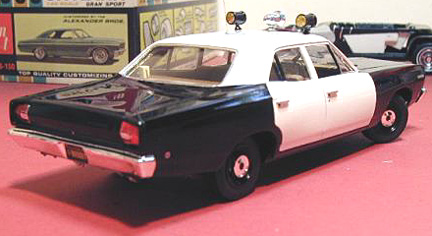 Look at this roof detail which includes the lights, siren/PA system and antenna base.
Words can't describe this engine...Drooling not allowed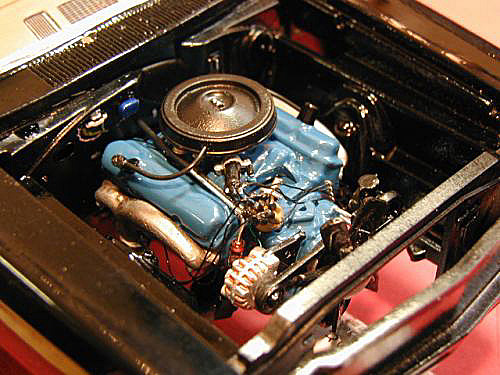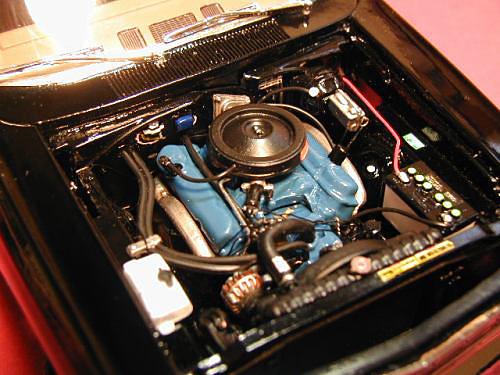 When I was a deputy in San Bernardino county, we had both the standard Motorola unit and a CB for emergency citizen contacts. Tom appears to have done this one up with a low band emergency receiver instead of the CB...also accurate for metro units where the CB wasn't as important.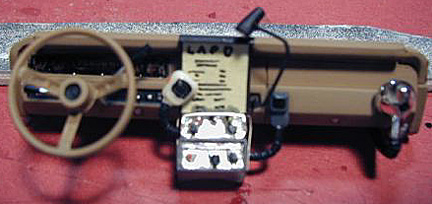 Now, that's upholstery!!!